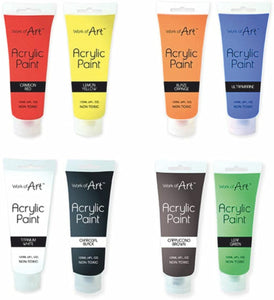 These work of Art acrylic paints come in 8 vibrant colours:
 Red, Yellow,  Orange, Purple,
 White, Charcoal Black, Burnt Umber and Leaf green.
They spread evenly and are waterproof when dry.
They are great for: Rock Painting !
Paper, Wood, Fabric, Plaster, canvas
and much much more!
Clean with soap and water.