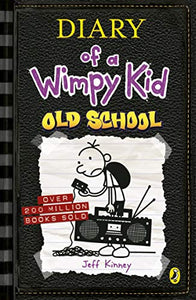 Code No:  PB041
Author : Jeff Kinney
Publisher : Penguin
Book Type : Paperback Fiction
Size : 129mm x 198mm
Description : 
Greg Heffley's parents are convinced life was better back in the old days.
But Greg isn't convinced that a life without electronics, central heating and working plumbing sounds all that good.
And so, despite his best efforts, he is sent off to Hardscrabble Farm to learn about hard work and the great outdoors.
Will Greg be able to survive a week out in the wild? Or will his school trip be a complete DISASTER?
 RRP: £6.99 (€8.35)
Our Price: €5.99