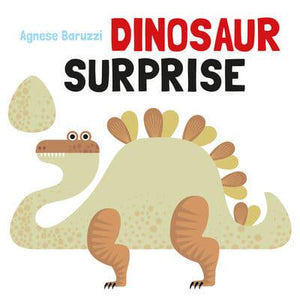 Code No: BBB499
Author : Agnese Baruzzi
Publisher : 
Book Type : Lift the Flap Board Book

Size :  180 x 180 mm
Description :
What could be more exciting to a toddler than animals that turn into dinosaurs? Every animal in this book looks cute and small—until you unfold the flaps to reveal a much bigger dinosaur within! Is that a jellyfish or a Pterodactyl? Is that a parrot or a Triceratops? 
Our Price:  €6.49