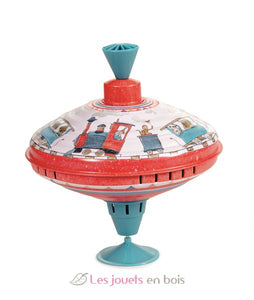 This traditional style spinning toy has a stunning train design with animals in the carriages that your rascals will adore!

The spinning top stays balanced as it spins as it has a solid base underneath it.

Push the handle up and down to make the top spin. It makes a gentle humming sound as it spins. Promotes dexterity and coordination.

Made of high-quality metal.
Age 1 + years