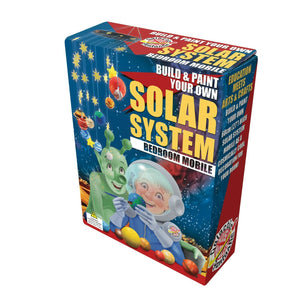 A cosmically cool decoration for your room.
This fantastic set has everything you need to build and paint your own solar system mobile!
Contains 11 poly foam spheres, 2 poly foam stars, printed cardboard stars, printed Saturn rings, printed to circle strip, 1 paint brush, 6 paint colours, thread, plastic hooks, double sided sticky tape and full instructions.
Completed mobile 65cm high.
Age 4 +