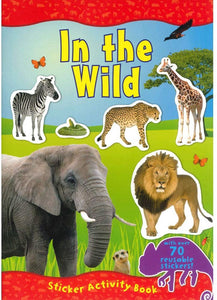 Code No:  ACT01

Publisher : Alligator Books

Book Type : Activity

Size : 210 x 290 mm
Description :
Have fun completing this colourful sticker book. You can learn more about the fascinating creatures that live in our amazing world. With fun facts and more than 70 stickers to find and place.


RRP: £4.99 (€5.98)

Our Price: €2.99