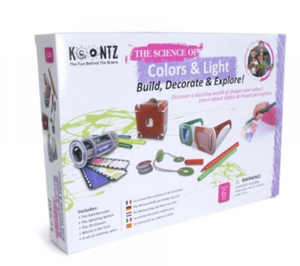 Discover the dazzling world of shapes and colours with this Koontz Kit. This is a build, decorate and explore kit in which you can make:

a kaleidoscope
A spinning button
3D glasses
Where is the coin? Magic Trick
This science kit will help you learn all about optics and visual perception

Included are a set of colouring pens, step by step instructions and fun booklet.
Age 6 +