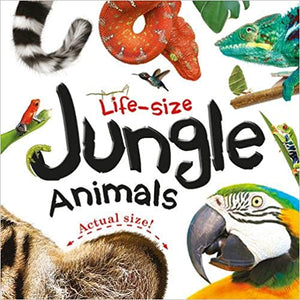 Code No. : FAC018
Author: 
Publisher : Autumn Publishing
Book Type : Non Fiction
Size : 260mm x 260 mm
Description :
Discover incredible LIFE-SIZE jungle animals across giant fold-out pages. How long is a tiger's tooth? How long is the largest snake? How tiny is a hummingbird? Find out the answers to all these questions and more, but watch out! It's a jungle out there...
Age:  4-7 years
RRP : £5.99(€7.18)
Our Price: € 4.99