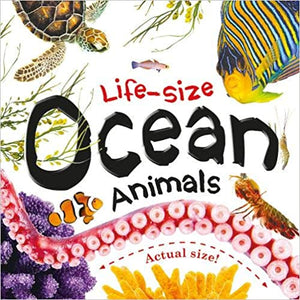 Code No. : FAC017
Author: 
Publisher : Autumn Publishing
Book Type : Non Fiction
Size : 260mm x 260 mm
Description :
Discover amazing LIFE-SIZE ocean animals across giant fold-out pages. How big is a polar bear's paw? Why do anglerfish glow in the dark? Which creature's teeth are as hard as diamonds? Find out the answers to all these questions and more. With facts like these at your fingertips, you're sure to make a splash!
Age:  4-7 years
RRP : £5.99(€7.18)
Our Price: € 4.99